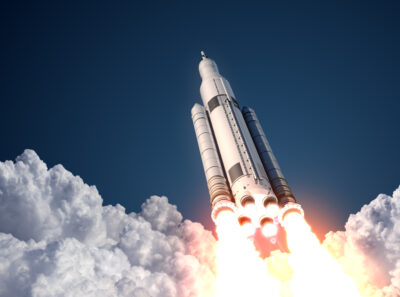 The space program has come a long way since Neil Armstrong and Buzz Aldrin first stepped on the moon in 1969. Today, there are two fully operational space stations in orbit, the International Space Station and China's Tiangong Space Station. Private companies, like Jeff Bezos' Blue Origin, Elon Musk's SpaceX, and Richard Branson's Virgin Galactic, are now launching their own flights to space.
But as far as we've come, the tragic explosion of the Space Shuttle Challenger in 1986 has served to keep us ever mindful of the dangers of space travel, and how critically important it is to ensure that every piece of hardware that's destined for space is of the highest quality. This includes miles and miles of wire.
Wire that's destined for space must be durable and able to withstand extreme temperatures. The quality control specifications are stringent, and finding high caliber, uniquely shaped wire formed from sophisticated alloys can be difficult. That's one of the reasons Radcliff Wire exists.
The company was founded more than 60 years ago for the sole purpose of providing the types of high quality wire that manufacturers couldn't find anywhere else. At the time, Radcliff Wire focused mostly on the wire needs of spring manufacturers, but our founder soon realized that other industries were struggling to find the wire they needed, and the company broadened its scope.
Today, Radcliff Wire is globally recognized as a major wire supplier to many different industries, including electronics, medical, automotive, consumer products, and, of course, aerospace. We understand the unique quality requirements of these industries, and we've been producing wire for them for decades.
The special shaped aerospace wire we produce is found on aircraft rivets, locking them to the skin of an aircraft. Our precision flat wire is formed to make clips that are used to attach fuel lines, and diamond shaped wires are used for Heli-Coil® replacement threads in engine assemblies. We also provide the copper wire used in the production of airplane exhaust bellows as well as specialty wire found in the instrument controls panel. And yes, some of our wire is also used in space.
As we look toward the future, we expect much more of our wire to leave this atmosphere. In December 2019, a new branch of the U.S. military: the United States Space Force was established. Since then, NASA has announced plans to send humans back to the moon by 2025, and to Mars sometime in the 2030s. We're looking forward to contributing to the success of those missions, and many more.
Contact us for wire that's out of this world.