Radcliff Wire produces special shaped and close tolerance round wire for the Medical Industry. Mandrel Wire, used to produce tubing for many surgical applications such as stents and balloon catheters, requires precise drawing and cleaning procedures. It is manufactured from many materials that include various Copper and Stainless-Steel alloys. We are one of the few producers of this type of wire.
Radcliff Wire also manufacturers a variety of lengths and shapes, including the crescent and half oval shapes used in the production of multi-Lumen balloon catheters. After extensive research and development, in partnership with our customer, we were able to create Mandrel Wire that replaced the need for milling and welding, saving them time and money. Due to the complexity of the process to create this product, Radcliff Wire is known as an expert in this area.
In addition, the Medical Industry often requires microscopic springs that begin with very fine wire with special tolerances and packaging. A square ratchet wire for a surgical instrument used to repair vertebrae, is one of the many challenging wire shapes we have worked with our medical customers to design. The medical device industry has exacting quality standards, and Radcliff Wire is noted for meeting or exceeding them. We know patients' lives depend on it.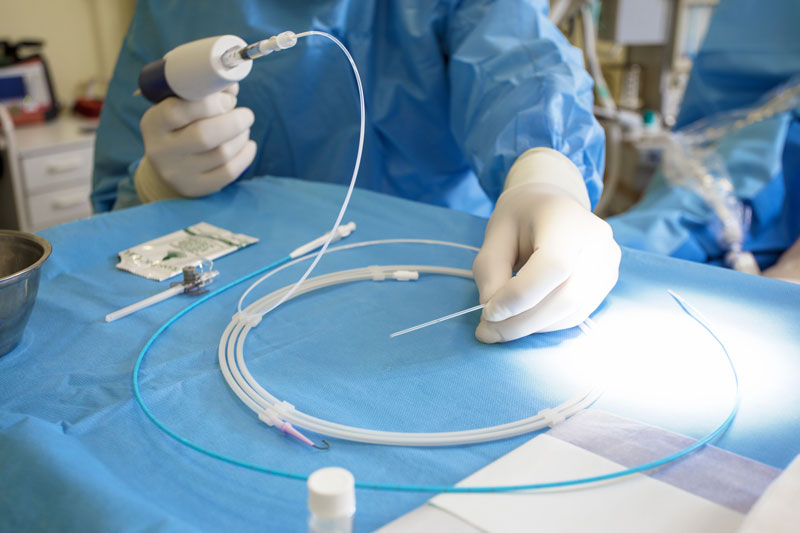 As a supplier of Wire Components to the Medical Device Industry, the requirements for our suppliers to meet exacting standards is high and continues to increase as products become smaller. Radcliff Wire has been a long-term supplier for us that has shown an ability to meet and
exceed these ever-increasing requirements. Their ability to respond quickly to our needs has allowed us to exceed the expectations of the R&D Engineers. Congratulations to Charlie and his team at Radcliff!