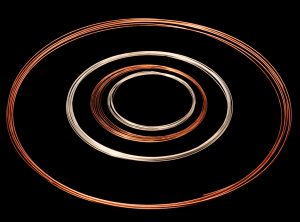 Medical springs and wires are vital components in the manufacture of medical devices and equipment. They're used in pacemakers, catheters, syringes, diagnostic and monitoring devices, and so much more. The proper functioning of these springs and wires can literally determine whether a patient lives or dies.
With so much at stake, the wire, whether it's used on its own or formed to create a spring, must meet very high standards for quality, precision, and cleanliness. That is why our Mandrel wire is produced with utmost care.
We offer Round Mandrel Wire in a range of sizes from 0.009 to 0.162 in Bare Copper wire, Silver plated Copper wire and Copper plated Aluminum wire. We fabricate these alloys in many different tempers, as determined by our customers' specifications. Our in-house toolmaking gives us complete control over the manufacturing process, so we can produce customized wire that meets or exceeds their distinct requirements.
After years of research and development, our manufacturing process now includes a specialized wire drawing procedure, a custom wire cleaning process, and a packaging system that ensures the wire maintains its quality, precision, and cleanliness throughout shipping and storing. We provide spools in special protection bags, plastic stretch wrap, absorbent packets, and/or sealed boxes as needed to completely protect the wire until it's put into service.
Radcliff Wire comprehensively understands the medical industry. Our strong attention to detail and intense focus on quality are just two reasons why medical manufacturers around the globe consistently rely on us when lives are at stake.
Contact us to learn more.