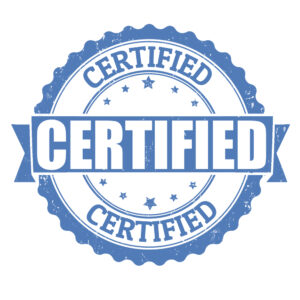 Radcliff Wire achieved its ISO 9001 recertification in May this year, and the process had us reflecting on the importance of it.
We earned our ISO 9001 certification in 1998 and have maintained it ever since. While there are many manufacturing companies running profitable businesses without this or any other certifications, we've found this certification to be instrumental in helping us achieve many of our business goals.
As the world's most widely recognized Quality Management System (QMS), ISO 9001 ensures we consistently produce and provide high quality products and services. It also drives us to continually improve our processes to eliminate waste, enabling us to produce our products in the most efficient way possible.
This helps us minimize our production costs, which subsequently reduces our customers' costs. It's a financial win-win for us all.
But It's About More Than Money
Like most Americans, you probably shop online and read the reviews before you decide to buy something. That's because you recognize that testimonials from someone other than the companies, you're considering doing business with are more credible.
The same holds true for certifications. A certification is, at its core, an objective third party review testifying that your business meet all of the criteria specified under the terms of the certificate. An ISO 9001 certification confirms that you are adhering to quality protocols and doing everything you can to satisfy your customers, including soliciting their feedback. Knowing this, customers have added confidence in purchasing from you.
Not Certified? No Business for You!
Another good reason to earn certifications is because many purchases are only approved if the goods and services are provided by a supplier who holds the required certifications. For example, most military aircraft Original Equipment Manufacturers (OEMs) cannot purchase parts or assemblies from suppliers who are not certified to AS9100, which is the aerospace industry's QMS.
Likewise, many hospitals will not procure medical devices from suppliers who are not certified to the medical device/component manufacturers QMS, ISO 13485. Knowing this, it's easy to see how a lack of certifications can diminish a company's sales opportunities.
There are ISO certificates for a wide variety of industries. We've chosen to adhere to the ISO 9001 QMS because it's the best fit for our products and the customers we serve. Over a million companies throughout 170 countries are ISO 9001 certified, and we're proud to be one of them.
Contact us when your project requires high quality wire from an ISO 9001 certified supplier.