There are over 76 million baby boomers living in the United States. Born between 1946 and 1964, these aging Americans represent more than 21% of our population.
This population segment, prone to heart disease, is largely responsible for the high demand for medical devices used in heart surgeries, such as stents and balloon catheters. According to iData Research, more than two million stents are implanted each year in the U.S., and the U.S. balloon catheter market, worth $3.8B in 2021, is forecast to reach $6B by 2027.
Producing the wire used to aid in the manufacturing of these and other life-saving devices is one of Radcliff Wire's specialties. We are one of few producers of the precision Mandrel wire used in the production of medical tubing. There are few other U.S. companies that supply Mandrel wire, and they don't form wire into all of the unique shapes Radcliff Wire is able to provide. We supply shaped, PTFE coated, Paralyne coated, and bare Stainless Steel Mandrel wire in a variety of shapes and lengths.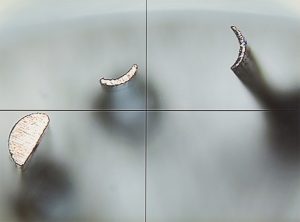 The half oval and crescent shaped wires we produce are commonly used as a Mandrel in the production of inflation Lumen Balloon Catheters. This enables them to confirm the shape of a Multi Lumen Catheter when exposed to heat or being welded. Our precision wire shaping techniques allow us to produce these shaped Mandrel wires from .005 thin to .050 thick, while holding very tight tolerances on all dimensions of many different designs.
The medical device industry has strict, exacting quality standards, and Radcliff Wire is globally recognized for meeting or exceeding them. Our baby boomer's hearts deserve nothing less.
Contact Us to learn more.